Free Turkey Giveaway!!
November 8, 2019
Newport Farms is hosting a drawing for all Newport Farms MHC homesites where FIVE lucky winners will be chosen to receive a $25 Gift Card towards your turkey! Your homesite will automatically be entered!!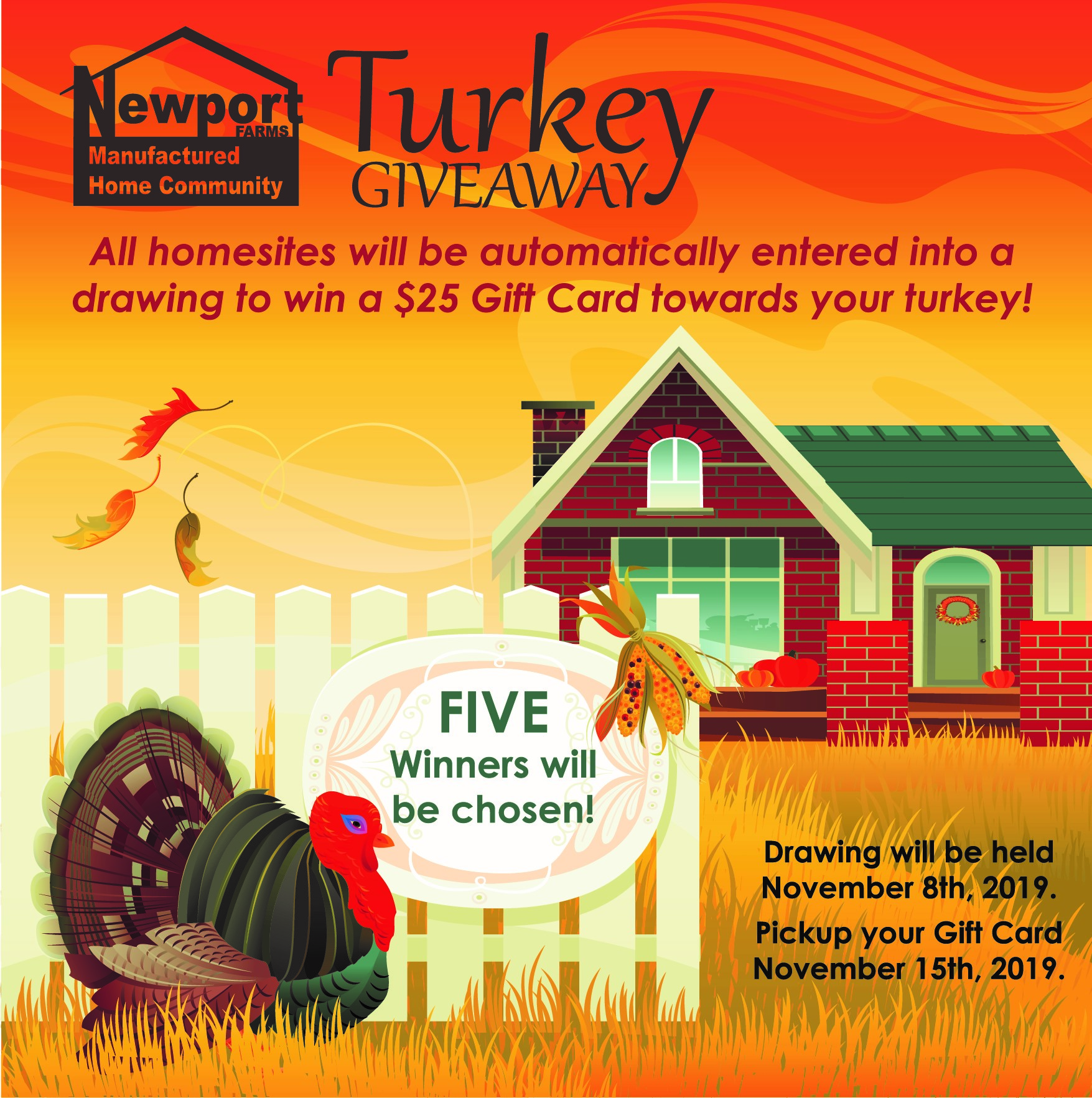 Drawing will be held on November 8th. Winners will be able to pick up their Gift Card on November 15th, 2019.