2017 New Mexico State Fair
September 7, 2017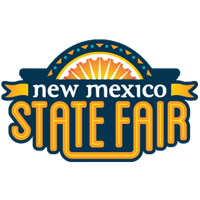 The New Mexico State Fair is an annual state fair held in September at Expo New Mexico (formerly the New Mexico State Fairgrounds) in the city of Albuquerque, New Mexico, U.S.A. The event features concerts, competitions, rodeos, carnival rides, games, farm animals, horses, agriculture and art.
Date: September 7th-17th 2017
Time: General Hours
10 a.m. to 9 p.m. Sunday - Thursday;
10 a.m. to 10 p.m. Friday - Saturday
Adults (age 12-64): $10
Seniors (age 65 and up): $7
Children (age 6-11) $7
Little Ones (age 0-5) FREE
Location: EXPO New Mexico: Home of the State Fair
300 San Pedro NE, Albuquerque, NM 87108
Phone: 505-265-3976

CLICK HERE for more information.