Welcome to Hidden Hills!


COVID-19 Update
Reopening... Proceed with Caution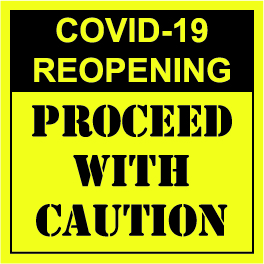 We are excited to see general progress "flattening the curve" throughout the nation and in each state that we operate. We welcome steps now being taken by state and local governments, as well as health departments, to gradually reopen the economy. We also recognize the importance of using caution and prudent practices in reopening our common areas and amenities. Click here to read the complete update...
---
Welcome to Hidden Hills!
Come make your new home nestled among the oak shaded splendor that is Hidden Hills. From the moment that you enter Hidden Hills, you will be taken with the charm and simplicity that we have to offer. Come live in a well maintained area of natural beauty, including rolling hills shaded by statuesque oaks. Enjoy a quiet and comfortable place to share the joy of living the best years of your life while only being 25 minutes away from Daytona Beach and 40 minutes away from Orlando.
Certainly, you have earned the rewards offered at Hidden Hills, call this your new home today!
---
NOW TWO WAYS FOR TOUCH-LESS TRANSACTIONS
Stay safe and protect yourself against COVID-19 with these two touch-less ways to pay rent!
Resident Portal
View your account and pay rent without leaving home.
Sign-up today to view and pay your rent online using the Resident Portal. It's simple and easy! Fill out the attached form (click here), and submit it to your Community Office (in person, or via email). Once your Community Manager has received it, they will confirm that they have all the information that is needed for you to access your Resident Portal such as your SSN, and date of birth. (If they don't, they'll give you a call. Once the Community Manager has confirmed all these items, they'll shoot back an email to you with a step-by-step instruction letter which will show you how to log-on to the Resident Portal.
ePay Program
Don't need or want an online account, this option is for you!
The ePay Program gives you the ease of securely paying your lot rental amount and other charges automatically and electronically without the need to set it up through the Online Resident Portal.
Choose to pay your lot rental amount and other charges with these options:
Checking or Savings Account: This option has no fee.
OR
Debit/Credit Card: Our payment partners - Zego (Powered by Paylease) charges a fee of 3.5% plus $2.95 when you choose to pay with your debit or credit card.
To learn more, click here and view the ePay Information and Authorization form. Once you're ready to sign up, simply print, fill out and return the top portion of the form to the Community Office. Don't have access to a printer? No worries, simply give us a call or stop by the office and we'll get an ePay Authorization form to you.
If you have any questions, please call your Community Office today!
---

CUSTOM DESIGN YOUR DREAM HOME TODAY!

Design the home of your dreams now at Hidden Hills! Why settle for someone else's dream when you can have your own? Design a brand new home for one of the lots in Hidden Hills.
Design your dream home with one of these manufacturers: Skyline, Jacobson, Palm Harbor, Home of Merit and many others! Call us today at (386) 736-8211 for more information and to get the process started.
---
---
Please note - Activities are subject to change.
---

My husband and I moved to Hidden Hills April 1, 1999.
– I can't think of a better place for us to live.
---
Blue Springs manatee tour

February 20, 2021 Come see these sweet giants of the sea!

Manatee Tour

January 16, 2021 Paddleboard through Florida's sea life!
---

Make: 369 Spring Lake Drive #217
DeLand, FL 32724
Model: Palm Harbor
Sq Ft: 1280
Bed/Bath: 3/2
Price: $110,000

---

Beautiful new spacious home! Almost ready for you!

Make: 303 Palm Cove Drive #89
DeLand, FL 32724
Model: FUQU
Sq Ft: 1352
Bed/Bath: 2/2
Price: $42,000

---

Updated kitchen, details galore and wainscoting through out the living area!

Make: 222 Holly Dr. #68
DeLand, FL 32724
Model: VENT
Sq Ft: 1352
Bed/Bath: 2/2
Price: $33,000.00

---

See why this great value will be perfect! Great lot with shaded tree but the home has a lot of natural light!