Welcome to Riviera Estates!
Riviera Estates is an affordable, quality 55+ community offering a lifestyle in an area where services, entertainment, and convenience abound. Our location offers you the charm and simplicity in the heart of Clearwater, Pinellas County, Florida. With Pinellas County being ranked the largest metropolitan county in Florida you are sure to encounter great access to healthcare, the best city beaches on the Gulf of Mexico and fun!
Stop by and visit us today, our helpful management team is ready to welcome you home!
---
Live at Riviera Estates for only $99 lot rent!*
*Offer valid on select inventory homes.

---
CUSTOM DESIGN YOUR DREAM HOME TODAY!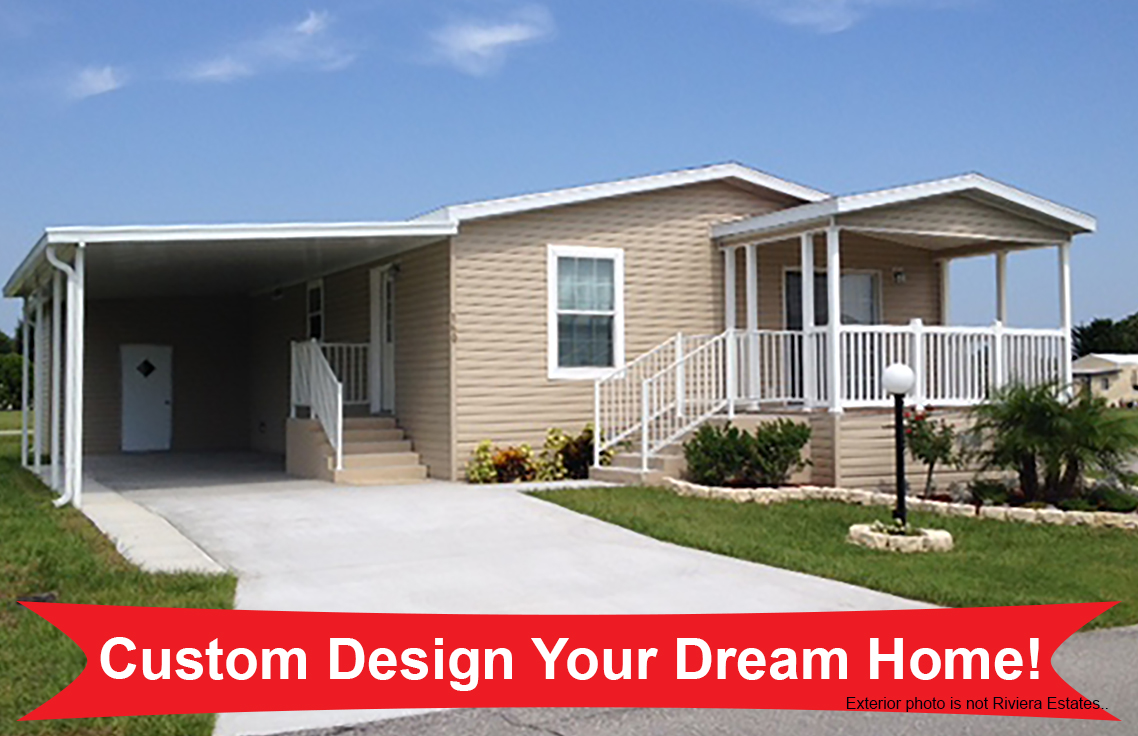 Design the home of your dreams now at Riviera Estates! Why settle for someone else's dream when you can have your own? Design a brand new home for one of the lots in Riviera Estates.
Design your dream home with one of these manufacturers: Skyline, Jacobson, Palm Harbor, Homes of Merit and many others! Call us today at (727) 784-1320 for more information and to get the process started.
---
---

Please note - Activities are subject to change.
---

I've lived in Riviera Estates since 2007 and have come to appreciate not only the great people as my neighbors but the obvious care taken by management...
– Clearwater is a great place to live...
---
Clearwater Beach Chalk Art Festival.

October 18, 2019 Now in it's 8th year, Click for more details...

Clearwater Ferry

July 31, 2019 Clearwater Ferry is the best way to get to Clearwater Beach while avoiding the traffic and parking hassles on Clearwater Beach. Our Dunedin route is a great way to enjoy a neighboring city with great restaurants, breweries and shopping.
---

Make: 29141 US Hwy 19 N #70
Clearwater, FL 33716
Model: MERC
Sq Ft: 672
Bed/Bath: 2/1
Price: $13,900.00

---

open living room and kitchen and great lanai!

Make: 29141 US 19 #57
Clearwater, FL 33761

Model: Palm Harbor - Avon Park
Sq Ft: 1152
Bed/Bath: 2/2
Price: $97,900.00

---

Great porch, great kitchen, a master bathroom from the catalog and a community to be proud of!

Make: 29141 US Hwy 19 N, #97
Clearwater, FL 33761
Model: HOLI
Sq Ft: 672
Bed/Bath: 2/1
Price: $17,900.00

---

Renovated home now available!