Welcome to Riviera Estates!


COVID-19 Update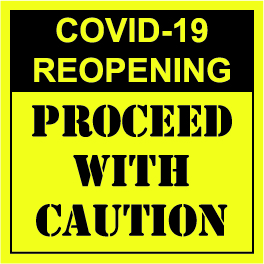 Reopening... Proceed with Caution
We are excited to see general progress "flattening the curve" throughout the nation and in each state that we operate. We welcome steps now being taken by state and local governments, as well as health departments, to gradually reopen the economy. We also recognize the importance of using caution and prudent practices in reopening our common areas and amenities. Click here to read the complete update...
---
Welcome to Riviera Estates!
Riviera Estates is an affordable, quality 55+ community offering a lifestyle in an area where services, entertainment, and convenience abound. Our location offers you the charm and simplicity in the heart of Clearwater, Pinellas County, Florida. With Pinellas County being ranked the largest metropolitan county in Florida you are sure to encounter great access to healthcare, the best city beaches on the Gulf of Mexico and fun!
Stop by and visit us today, our helpful management team is ready to welcome you home!
---
NOW TWO WAYS FOR TOUCH-LESS TRANSACTIONS
Stay safe and protect yourself against COVID-19 with these two touch-less ways to pay rent!
Resident Portal
View your account and pay rent without leaving home.
Sign-up today to view and pay your rent online using the Resident Portal. It's simple and easy! Fill out the attached form (click here), and submit it to your Community Office (in person, or via email). Once your Community Manager has received it, they will confirm that they have all the information that is needed for you to access your Resident Portal such as your SSN, and date of birth. (If they don't, they'll give you a call. Once the Community Manager has confirmed all these items, they'll shoot back an email to you with a step-by-step instruction letter which will show you how to log-on to the Resident Portal.
ePay Program
Don't need or want an online account, this option is for you!
The ePay Program gives you the ease of securely paying your lot rental amount and other charges automatically and electronically without the need to set it up through the Online Resident Portal.
Choose to pay your lot rental amount and other charges with these options:
Checking or Savings Account: This option has no fee.
OR
Debit/Credit Card: Our payment partners - Zego (Powered by Paylease) charges a fee of 3.5% plus $2.95 when you choose to pay with your debit or credit card.
To learn more, click here and view the ePay Information and Authorization form. Once you're ready to sign up, simply print, fill out and return the top portion of the form to the Community Office. Don't have access to a printer? No worries, simply give us a call or stop by the office and we'll get an ePay Authorization form to you.
If you have any questions, please call your Community Office today!
---
Live at Riviera Estates for only $99 lot rent!*
*Offer valid on select inventory homes.

---
CUSTOM DESIGN YOUR DREAM HOME TODAY!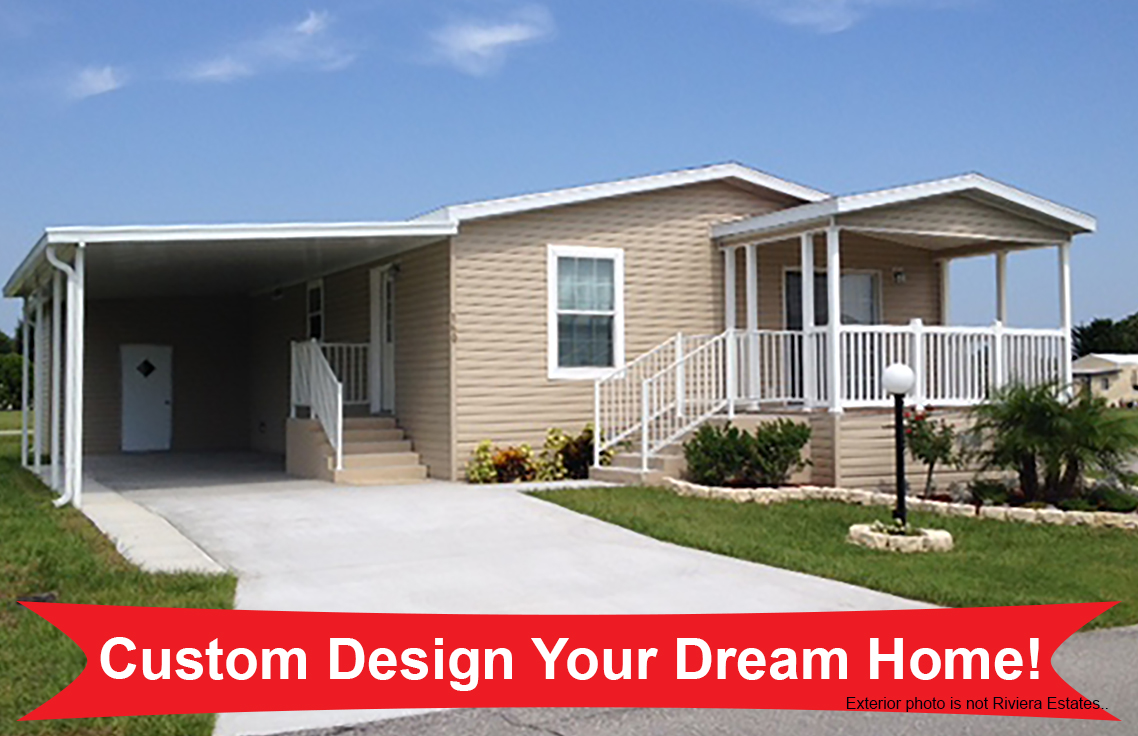 Design the home of your dreams now at Riviera Estates! Why settle for someone else's dream when you can have your own? Design a brand new home for one of the lots in Riviera Estates.
Design your dream home with one of these manufacturers: Skyline, Jacobson, Palm Harbor, Homes of Merit and many others! Call us today at (727) 784-1320 for more information and to get the process started.
---
---

Please note - Activities are subject to change.
---

I've lived in Riviera Estates since 2007 and have come to appreciate not only the great people as my neighbors but the obvious care taken by management...
– Clearwater is a great place to live...
---
Winter the Dolphin

June 17, 2020 at Dolphin Terrace. Come out and see Winter the Dolphin, the inspiration behind the Dolphin Tale movies, and meet all of the rescued animals.

Award Winning Beaches

May 4, 2020 Now Open!
---

Make: 29141 US Hwy 19 N #67
Clearwater, FL 33761
Model: PALM
Sq Ft: 1456
Bed/Bath: 3/2
Price: $115,900.00

---

This home is pending a sale with a great new resident! Call Mike to see how you can order your next new home!

Make: 29141 US Hwy 19 N #80
Clearwater, FL 33761
Model: DYST
Sq Ft: 1056+
Bed/Bath: 2/2
Price: $69,900.00

---

Turn key home! Move right in! Upgrades through out! Check this one out before its sold!

Make: 29141 US Hwy 19 N #49
Clearwater, FL 33761
Model: CLAY
Sq Ft: 984
Bed/Bath: 2/2
Price: $95,900.00

---

Beautiful new home! On the end of the road! Relaxing porch, spacious open floor plan and double sinks in the main bath! See this gem now!! Offers are welcome!