Budweiser Clydesdale Horses
March 7, 2019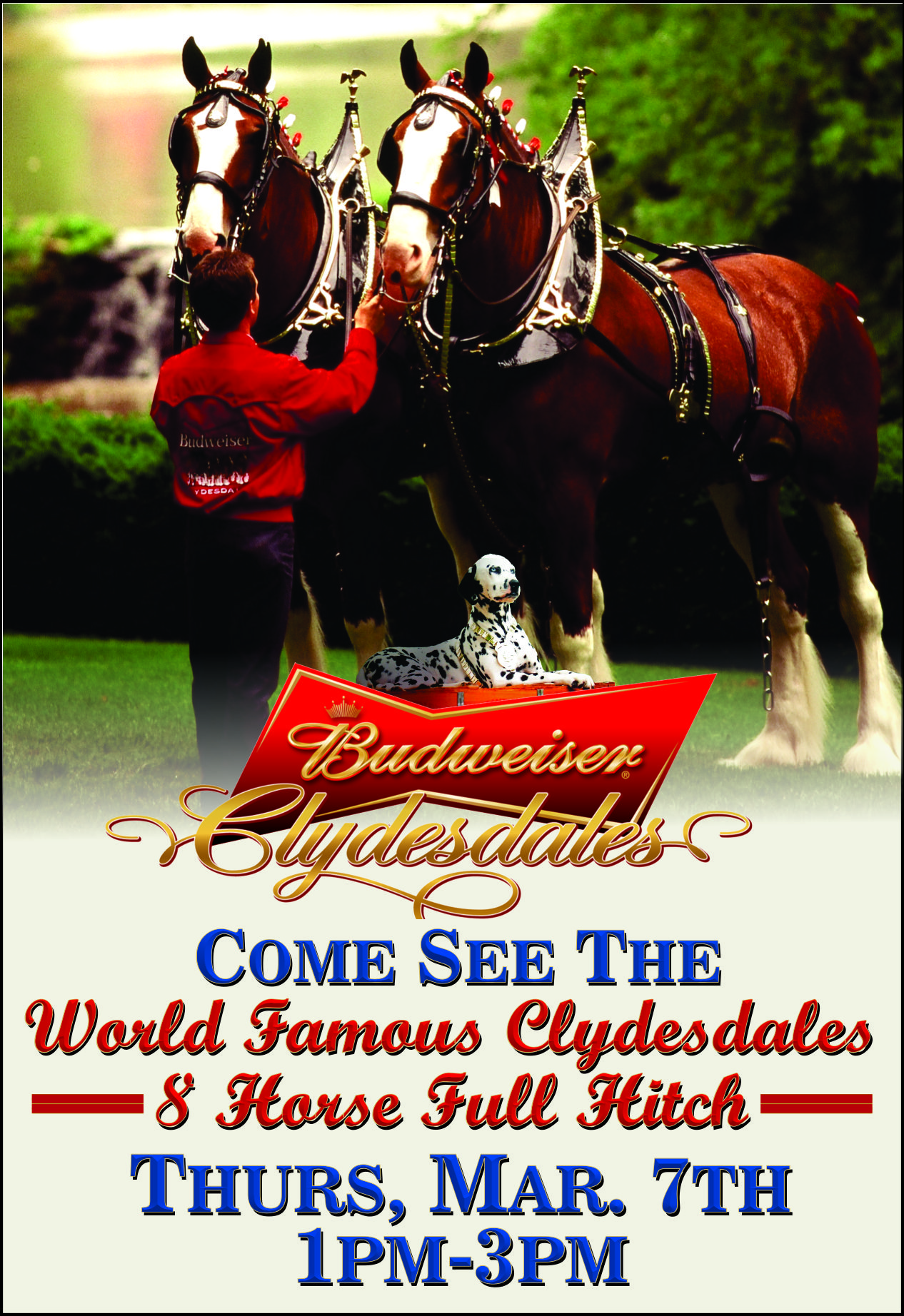 Budweiser Clydesdale Horses are coming to North Fort Myers and surrounding areas for two weekends' worth of tours. See below for more information, or visit their website.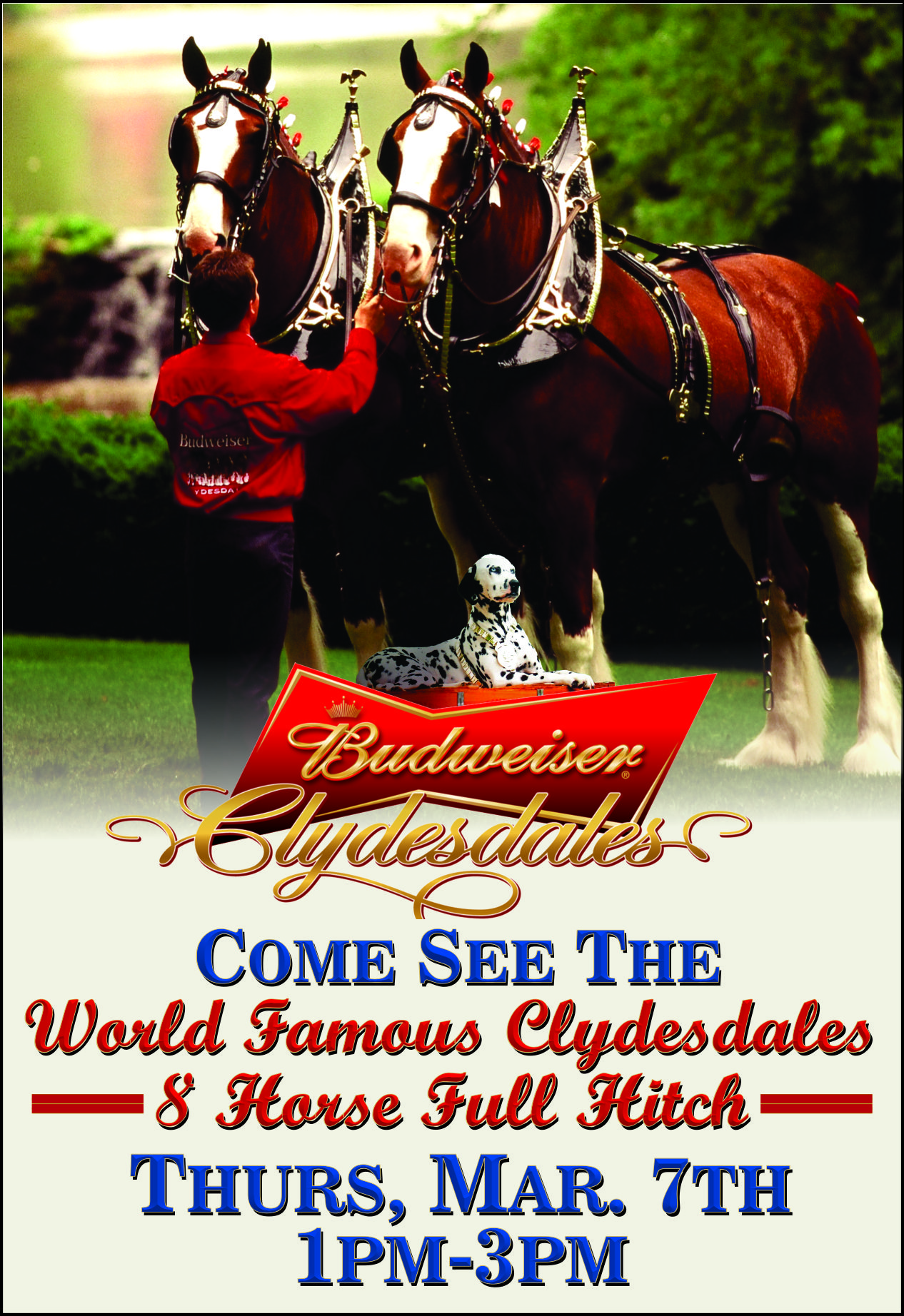 Here's more information on the Clydesdales' tour stops:
Thursday, March 7: The Shell Factory & Nature Park, 2787 N. Tamiami Trail, North Fort Myers. 1-3 p.m
Friday, March 8: Century Link Sports Complex, 14100 Six Mile Cypress Parkway, south Fort Myers. 11 a.m. to 1 p.m. They'll appear outside the complex.
Saturday, March 9: The Fort Myers Beach Shrimp Festival parade at Lynn Hall Park, 950 Estero Blvd., Fort Myers Beach. 10 a.m. to noon. The 2-mile parade travels along Estero Boulevard from Fort Myers Beach Elementary School to the park. The annual festival celebrates shrimp with food, the crowning of a shrimp queen, an arts-and-crafts fair, a shrimp-eating contest, a 5K run and more. The festival takes place 9 a.m. to 5 p.m. Saturday and Sunday.
Sunday, March 10: Bell Tower Shops at U.S. 41 and Daniels Parkway, south Fort Myers. 1-3 p.m.
Saturday, March 16: Naples St. Patrick's Day Parade. The annual parade starts at the intersection of Third Street South and Tenth Avenue South in downtown Naples. Then it travels north on Third Street South, east on Fifth Avenue South and south on Eighth Street South to Naples City Hall. 11 a.m.
Sunday, March 17: Collier County Fair at the Collier Fairgrounds, 751 39th Ave NE., Naples. 1-3 p.m. and 5-7 p.m. The annual fair takes place March 14-24. Only one horse will appear. The horse will be inside the fairgrounds, so admission is required ($12, or $5.50 for ages 6-11).
Return to Community News
Return to Bayshore Village Home Page